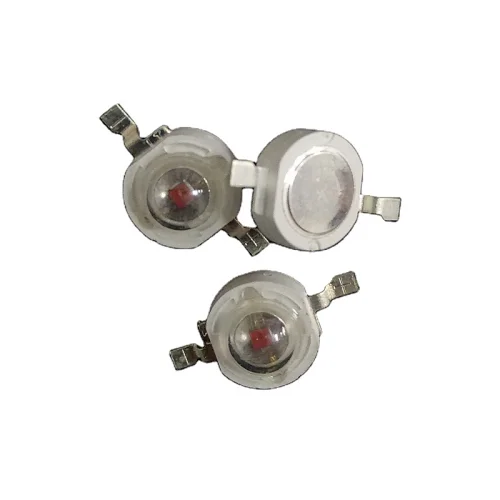 High quality 1w 3w 5w 10w 20w 740nm 1w high power red infared leds
High quality 1w 3w 5w 10w 20w 740nm 1w high power red infared leds
| | |
| --- | --- |
|  Luminous Intensity |   740nm |
| | |
| | |
| | |
| | |
| | |
| | |
|   Chip Size |   30mil 35mil 40mil 42mil 45mil |
|   Certification |   RoHS |
| | |
Product Details
1 Long operating lifespan
2 Highest flux
3 Libertarian radiation pattern
4 More energy efficient than incandescent and most halogen lamps
5 High brightness, low attenuation, low energy consumption, long life. Antistatic ability. Products using silicone encapsulation, environmentally friendly..
6 Factory directly The lowest price
Product Details
1. Use Taiwan chips. You can choose the chip brand and chip size.
2. We have 365nm to 940nm all wavelengths.
3. Also have white, full color.
Product Details
Also can provide high power led with pcb board. If you are interest in it,welcome to discuss with us.
Product Details
Use high quality raw material and professional production technology.
High power led 1-3W
50pcs/tray with carton.

Tina Long
Mob.: + 86 133 9259 8801
WhatsApp: +86 133 9259 8801
WeChat: 13392598801
Skype: hoprled
QQ: 2534202219
Tel: 0086-760-87688702