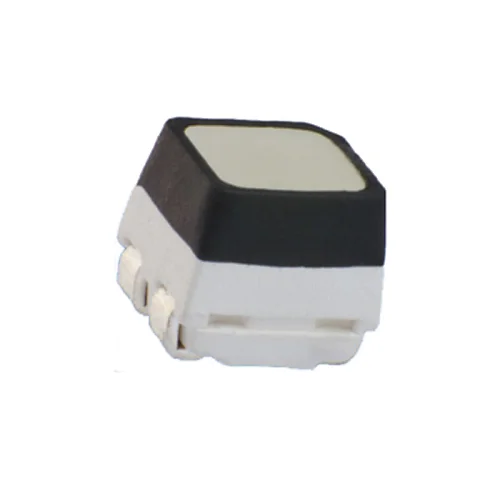 high black body SMD 1921 RGB LED DIODE indoor display special SMD LED
Color Temperature(CCT):RGB
Input Voltage(V):2.0-2.6V 3.0-3.6V
Warranty(Year):2-Year
Type:SMD LED
Support Dimmer:RGB
Lighting solutions service:Lighting and circuitry design
Luminous Efficacy(lm/w):1
Lifespan (hours):50000
Working Time (hours):50000
Chip Material:AlGaInP
Emitting Color:Tri-Color(Red-Blue-Green)
Luminous Intensity:R:300-400mcd G:550-700mcd B: 70-100mcd
Luminous Flux(lm):R:300-400mcd G:550-700mcd B: 70-100mcd
Optical Attenuation(%):3
Power:0.06W
Power Dissipation:90
Viewing Angle(°):120
Color Rendering Index(Ra):70
Color Temperature:R:615-630nm G:515-530nm B:465-480nm
Operating Temperature(℃):-30 - 80
Storage Temperature(℃):-40 - 100
Place of Origin:Guangdong, China
Brand Name:Cspring
Name:high black body SMD 1921 RGB LED DIODE indoor display special SMD LED
Size:2.05*2.15*1.9mm
Voltage:R:1.8-2.5V G:2.4-3.4V B: 2.4-3.4V
Current:20mA
Peak Forward Current*:100mA
Warranty:2years
Lifespan:30000hours
Package:6500pcs/Kpcs
High black body SMD 1921 RGB LED DIODE indoor display special SMD LED
Main advantages:
1. Have our own packaging technology,can control all details,with good quality and high brightness.
2. Low lighting attenuation,Conversion factor can reach 90%
3. Good glare control.
4. Special design good for heating output.
5. Long lifespan of up to 30,000 to 50,000 hours
6. Leds with TW original Epistar chips . Class A quality
7. Fast delivery .
8.The smallest SMD LED for outdoor use
9. High relibility
10. Good performance of waterproof, dust proof and UV-proof.
Application:
For P2.5-P4 Outdoor display screen
Using for toy light.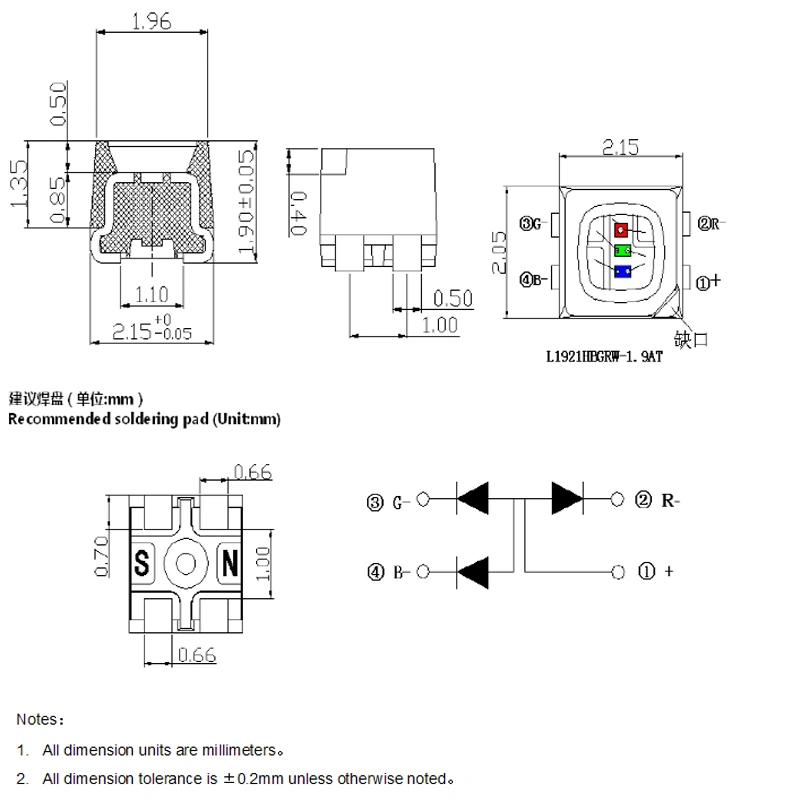 &bnsp;